Corporate presentation materials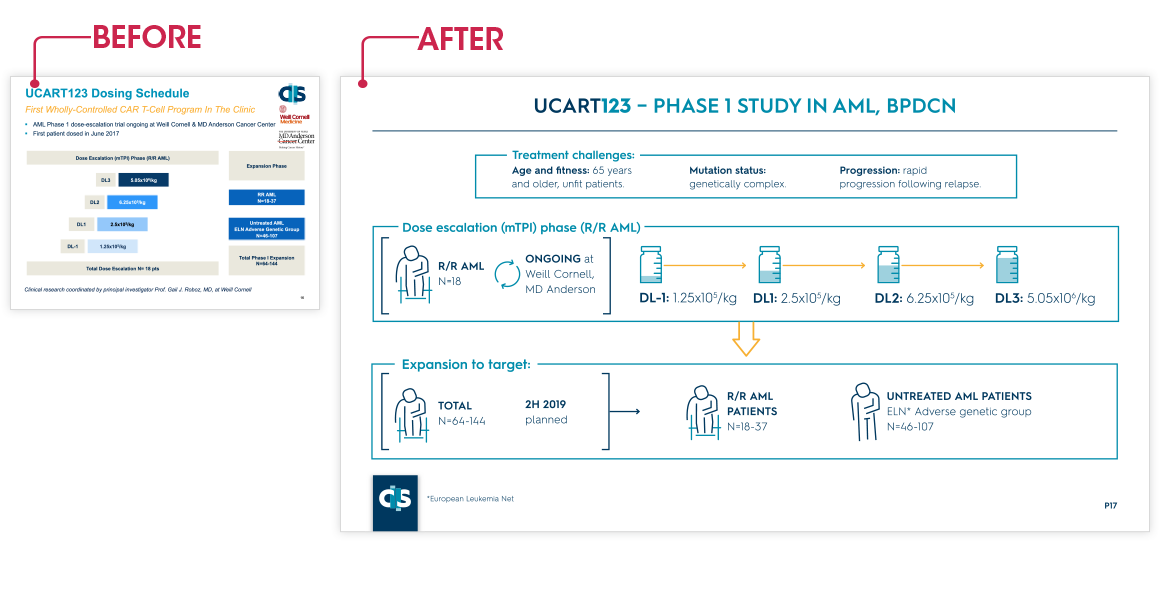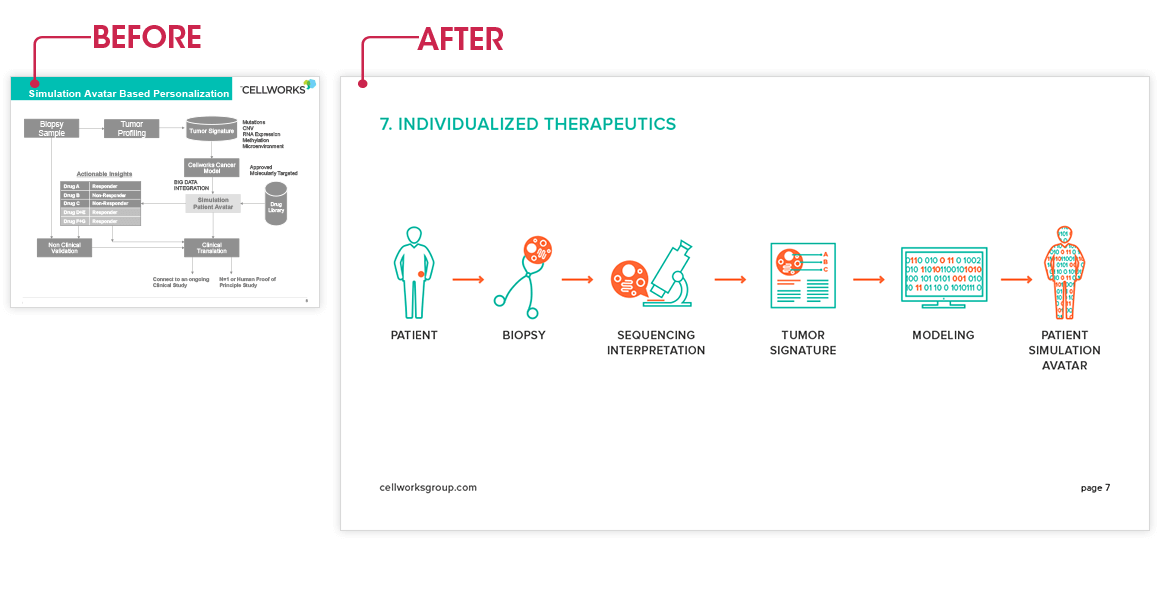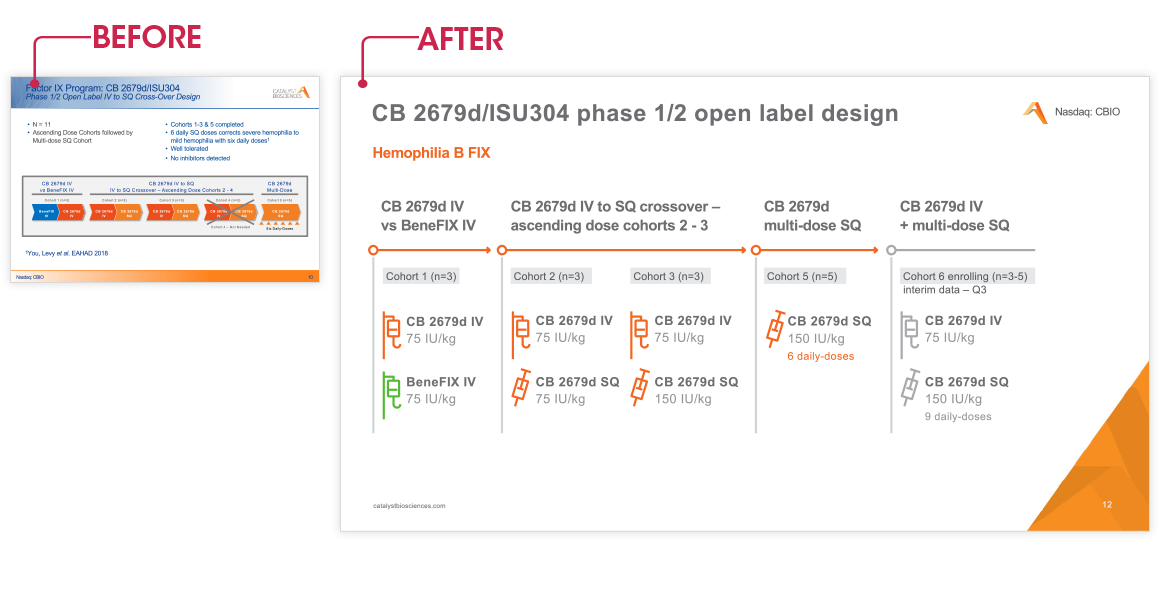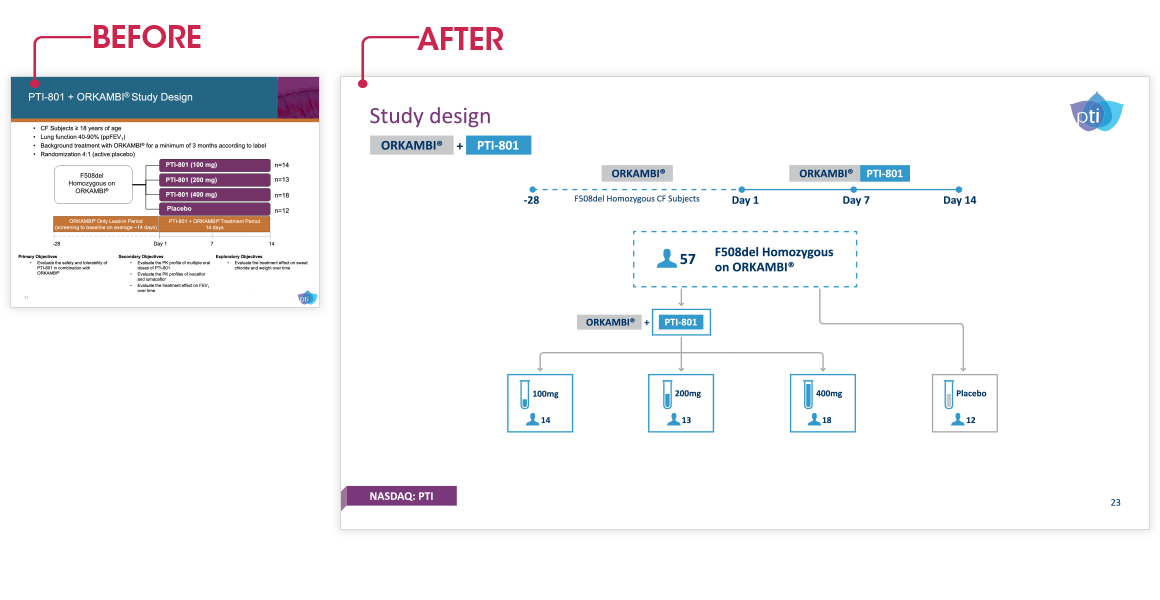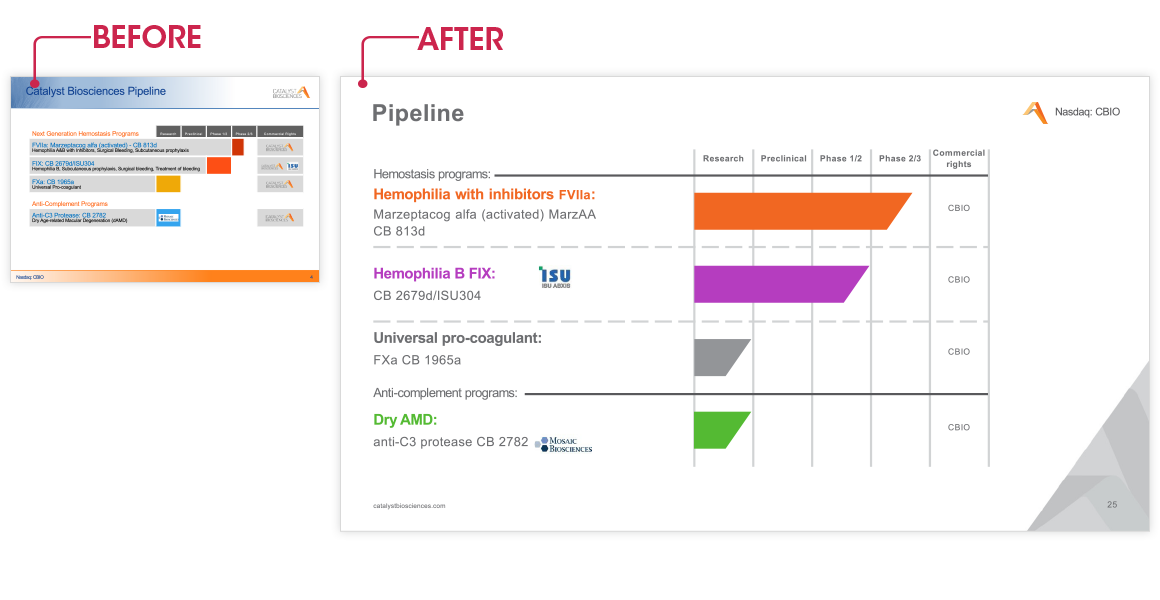 Theoria Creative tells your corporate story. We develop conceptual, graphics-driven corporate presentation materials for high-stakes meetings when articulating a clear message is critical.
We work with public and private companies, venture capital firms and investor relations firms in the healthcare tech and biotech industries.
We create unique presentation materials that tell cohesive corporate stories. We've helped our clients shorten sales cycles, obtain partnerships, and raise millions of dollars in public and private funding.
A clear message.

We often start from scratch and identify a set of easy-to-understand messages to guide the overall presentation. Clear, targeted messaging keeps your delivery on track and focused on key points, while also giving you the freedom to control how the audience comprehends the information on each slide.

Compelling story.

We develop written and narrative content by structuring information into a compelling story that progresses logically from slide to slide. Storytelling is an effective means to communicate, learn and connect, and we use this tactic to create slides that deliver targeted messages in a way that resonates with your audience.

Conceptual graphics.

We translate the information on each slide into eye-catching visuals that support each slide's message as well as the presentation's storyline. We use graphics as a tool to lend credence to your work and assist your audience in understanding your overall message. Why? Because a picture is worth a thousand words.