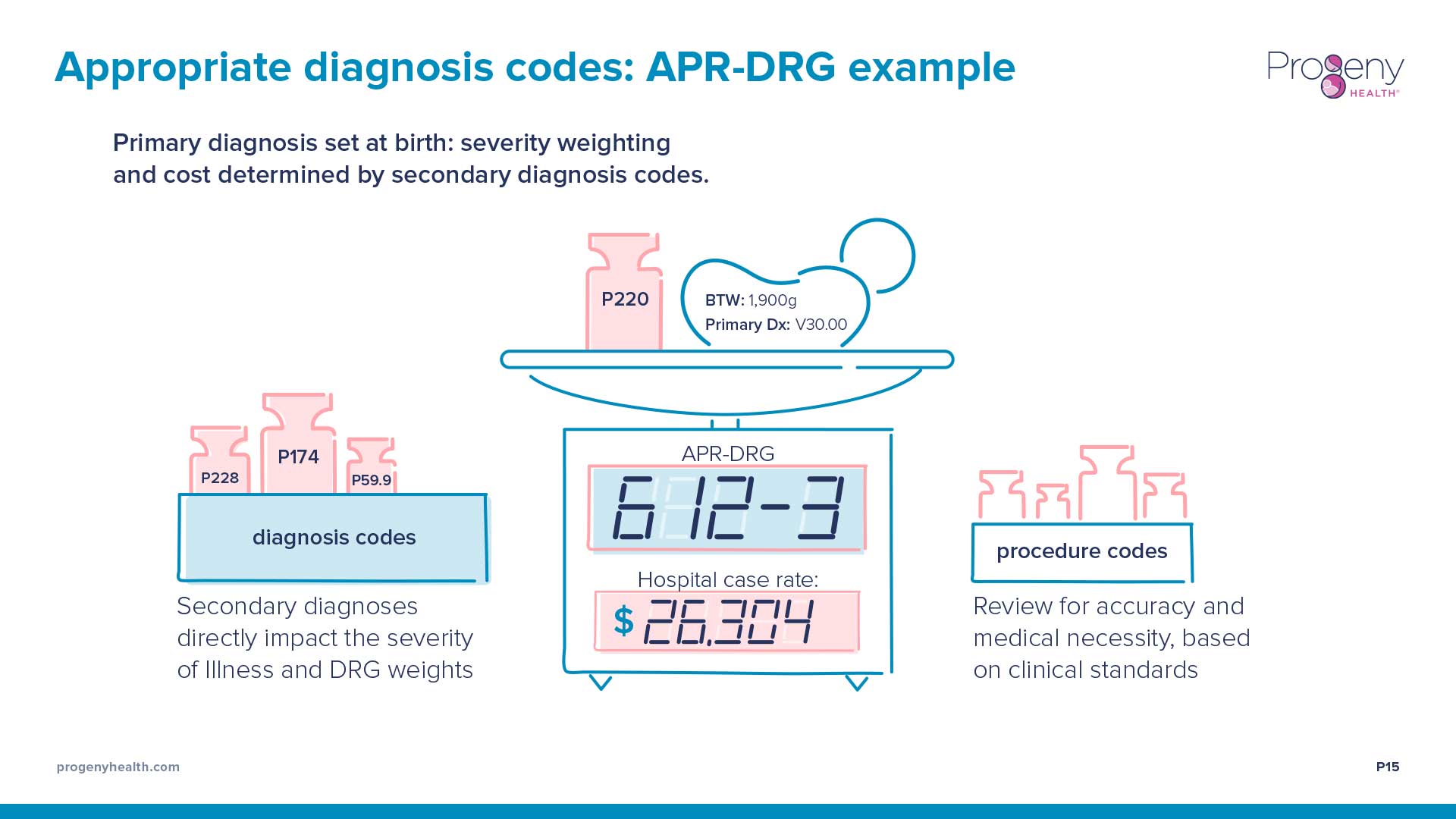 Sometimes bringing in an outside consultant allows a company to gain a fresh, objective viewpoint. That was certainly the case when ProgenyHealth's Chief Revenue Officer Dan Feruck hired Theoria Creative to revise the company's value proposition and sales presentation materials.
ProgenyHealth has a complex story to tell: it empowers a team of neonatologists and NICU nurses to work collaboratively with families and insurance providers across the country to help ensure at-risk infants receive the highest standard of care. Conveying their data-driven business model to potential clients, such as health plans and self-insured employers, was something the company had struggled with previously.
"We heard about Theoria Creative from someone at a private equity firm we were working with who had hired Oksana in the past," says Dan. "We felt that if we were going to scale the company that we needed to take a fresh look at our resources and branding and sort of start from the beginning. So we consulted with Oksana and her team."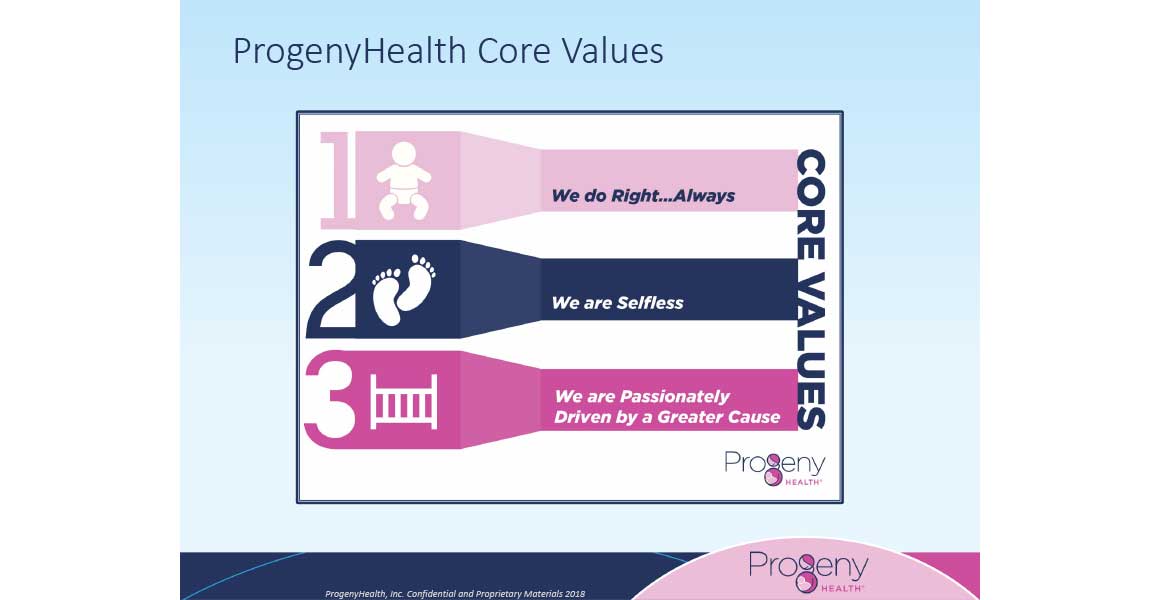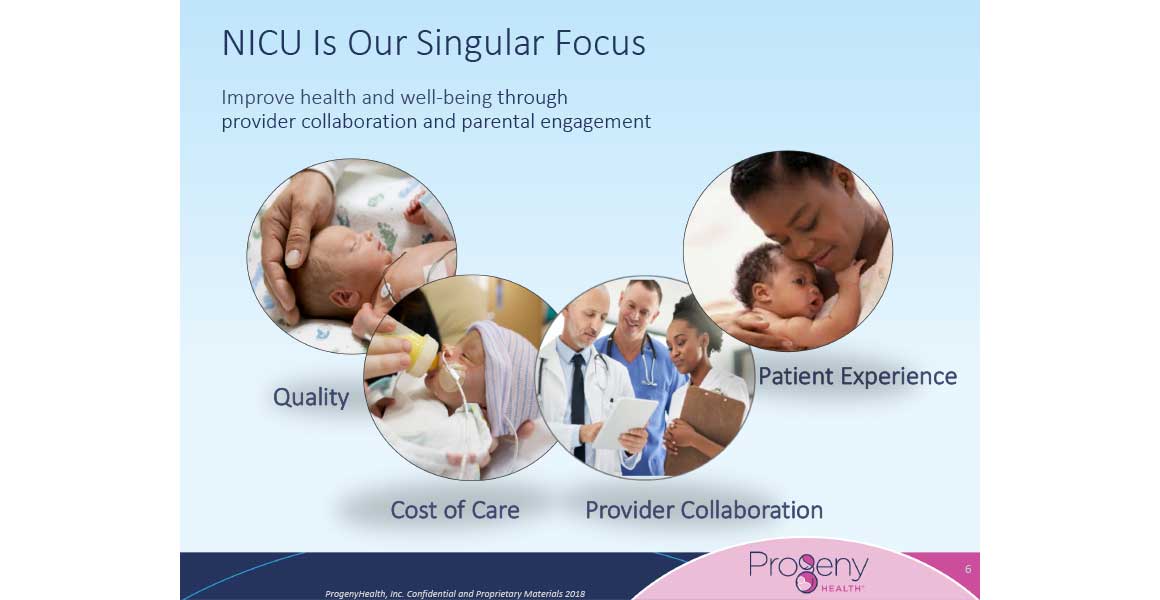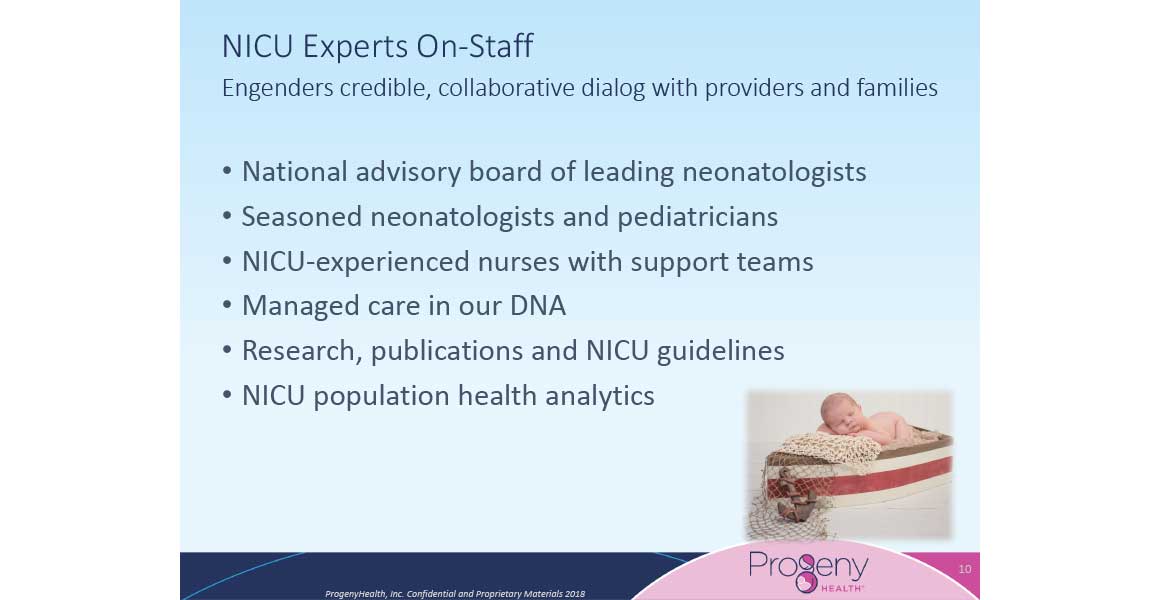 ProgenyHealth original slides
While ProgenyHealth had successfully been in business for more than a decade, its marketing messaging and sales materials were still somewhat "homegrown" — they lacked consistency and branding and over time morphed into a somewhat intricate presentation of the company.
The historical positioning of ProgenyHealth was dominated by a lot of emotional baby- and mother-centered messaging and NICU stories that tugged on the heartstrings. The challenge for Theoria Creative was to help ProgenyHealth pivot and position themselves more towards the decision makers and influencers who would actually become clients — health plan executives — without short changing the human story of helping premature babies with medically complex problems.
Over the course of a couple of weeks, Oksana interviewed the ProgenyHealth team, including the entire C-suite, in order to understand the company from the ground up and obtain buy-in from all stakeholders.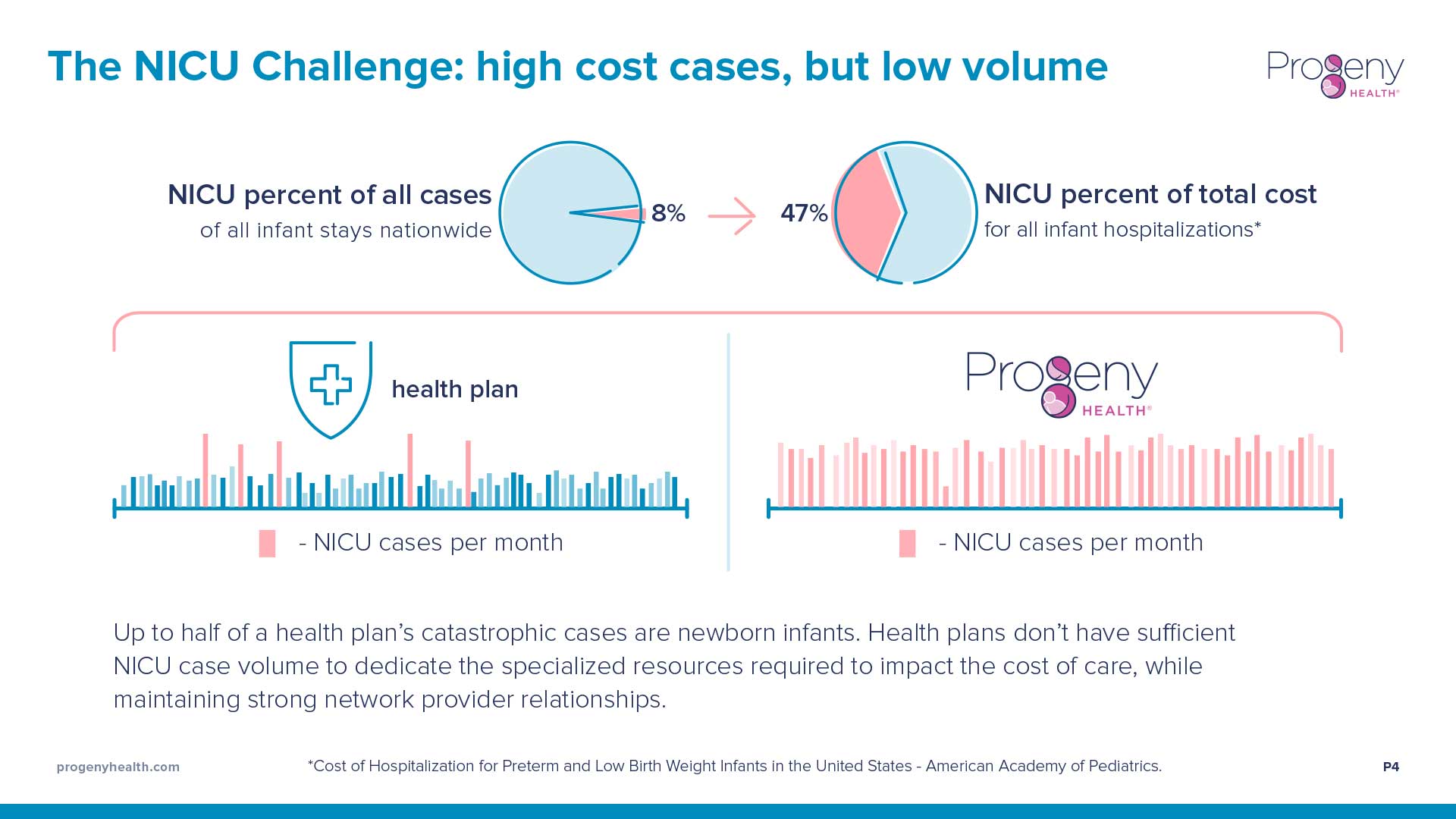 "One of Theoria Creative's biggest skills is to really get granular, understand the business. And not just do a cookie cutter project or work for six weeks and move on to the next client. I really felt like Oksana was truly working for us," explains Dan.
The end result of this first engagement? A sales deck that allows the ProgenyHealth team to streamline the sales process by easily customizing presentations to the correct target audience. With consistent terminology, messaging, and significantly improved branding, the ProgenyHealth team is able to move potential customers from the discovery phase to the closing stage much more quickly.
"We're much more confident with the slides that we present today because they look very professional. I can tell the people we're presenting to really understand the content Theoria Creataive developed," notes Dan. "We've had numerous meetings since we started rolling out the new deck, and the response has been fantastic. Now that we are showing ROI from actual customers and how we can help reduce costs, we're in the process of closing several health plans."
After demonstrating a clear ability to understand a client's needs, Dan and his team felt comfortable tasking Theoria Creative with another project: redesigning the ProgenyHealth website.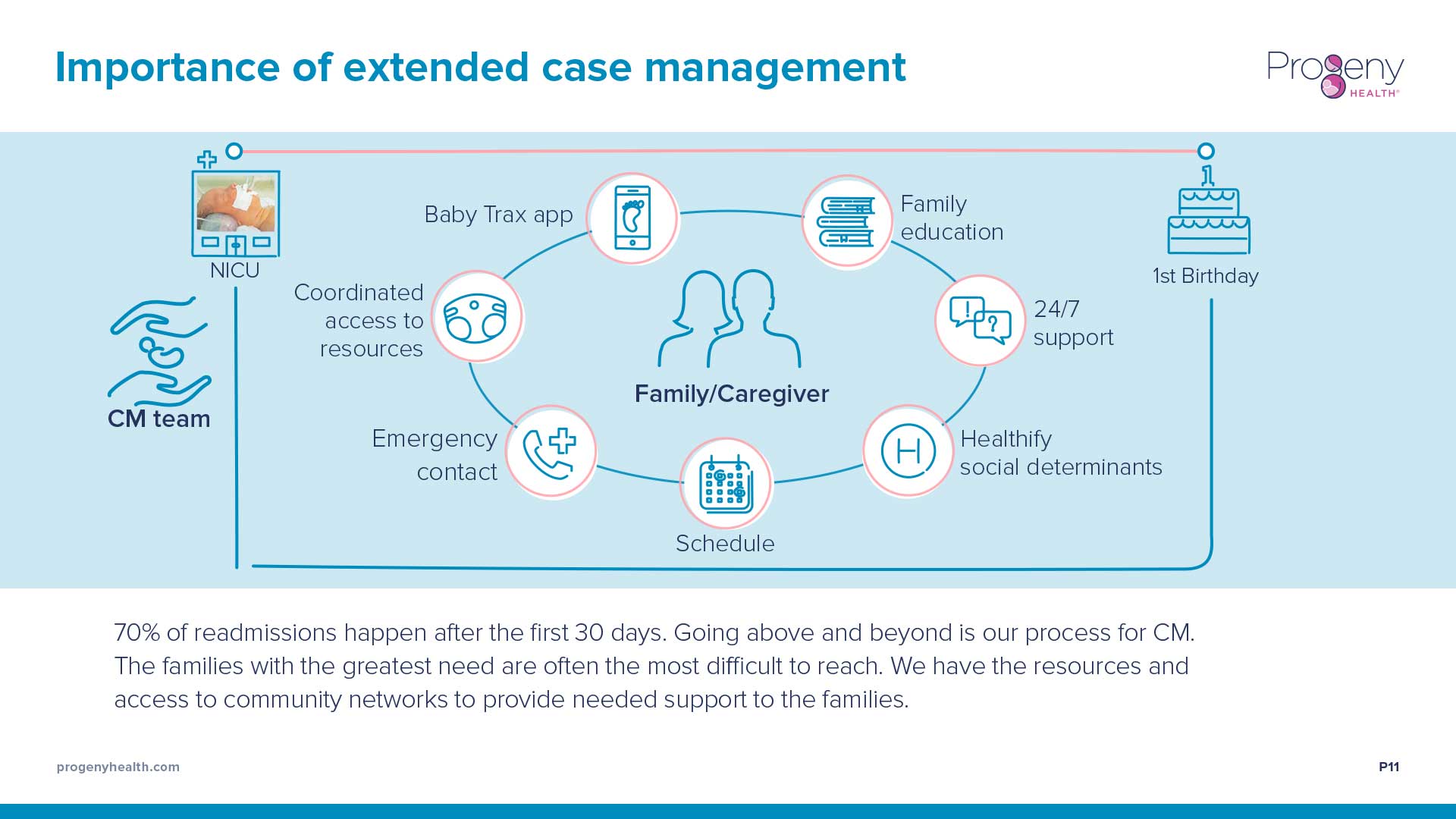 ProgenyHealth's Director of Marketing Chris Rosa worked with Theoria Creative to ensure the vision they established with the presentation materials was deployed consistently throughout the website.
"We wanted to explain what we do very clearly so people can find the information they're looking for quickly. Most importantly, we needed to get our value proposition across consistently on multiple pages for the folks that are really the decision makers," states Chris. "There was no concern from day one as far as the visual ideas that Oksana presented. This was a relatively painless process and Theoria Creative was a big part of making that happen."
When hiring an entrepreneur-lead consultancy firm like Theoria Creative, clients benefit from their desire to help them succeed.
"Oksana's very proud of her work. She knows it's her company's reputation and hers personally. That's very refreshing. It made me feel confident that what she was doing, what we were doing, totally made sense and was aligned," declares Dan. 
About
Theoria Creative enables companies immersed in tech and science to clearly  communicate value to their targeted audiences when raising funds, soliciting partnerships,  pitching at roadshows, or presenting to prospective buyers.
Learn more about Theoria Creative.
Read our Case Studies.