Apellis Pharmaceuticals case study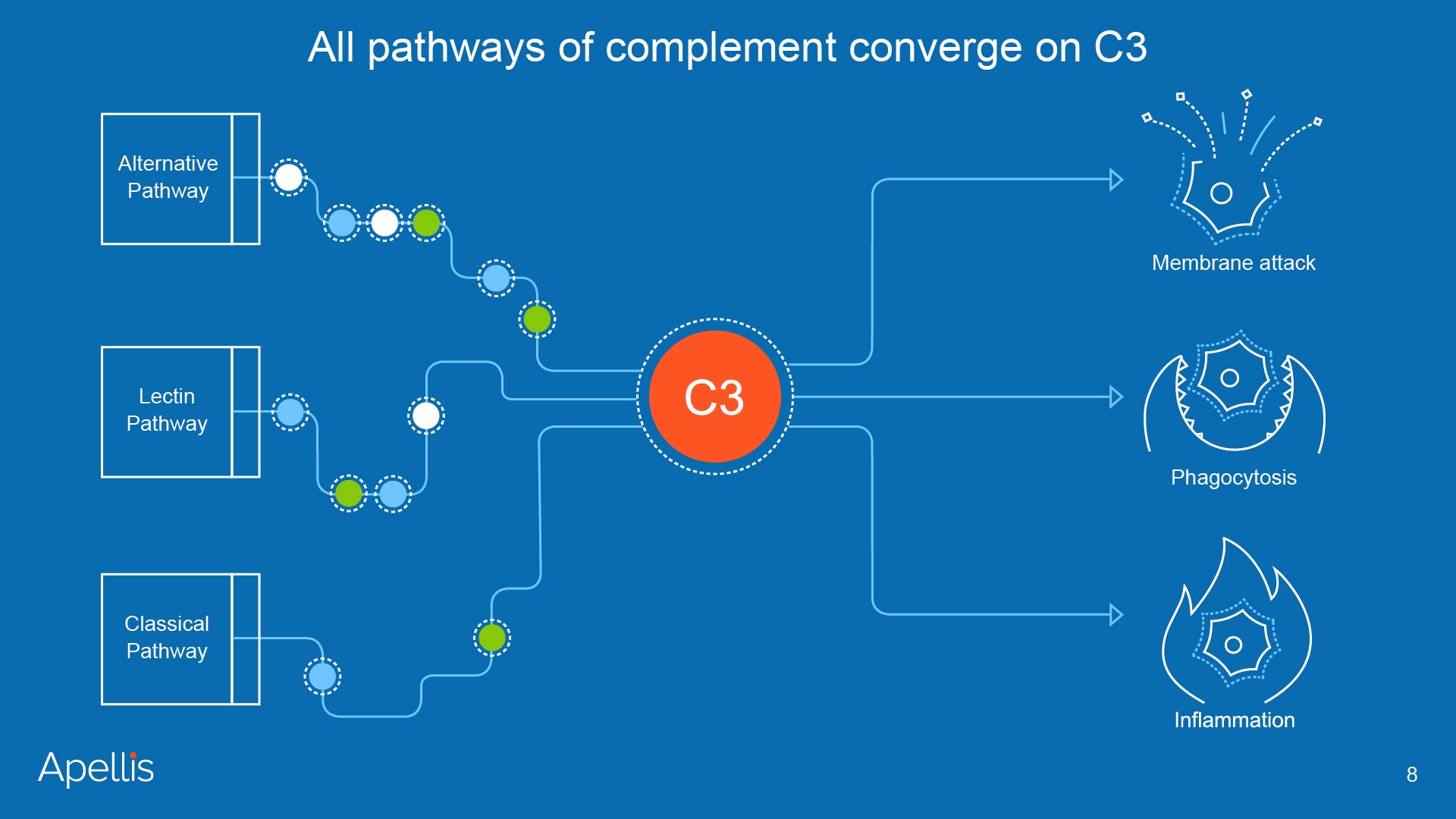 When Apellis Pharmaceuticals, the clinical-stage biopharmaceutical company, was faced with delivering a complex story to 100 potential investors, Steve Axon – Chief Business Officer – knew they needed help. "We had recently completed our IPO but we knew that our presentation, which was about a scientific breakthrough using the complement system, was not something most people could understand. I'd see people check out in meetings, and I knew we had to get it right for the Annual J.P. Morgan Healthcare Conference," he said.
Apellis Pharmaceuticals is focused on the development of novel therapeutic compounds to treat disease through the inhibition of the complement system, part of the immune system that enhances the ability of antibodies and phagocytic cells to clear microbes and damaged cells from an organism. The presentation consisted of scientific data that needed to be communicated in a clear, compelling way to financial analysts and potential investors. Steve was referred to Theoria Creative by a colleague. He said he would not have looked outside his organization for help without the direct referral due both to the proprietary nature of the information and the quick turnaround time of the project. But he decided to give Theoria Creative a try.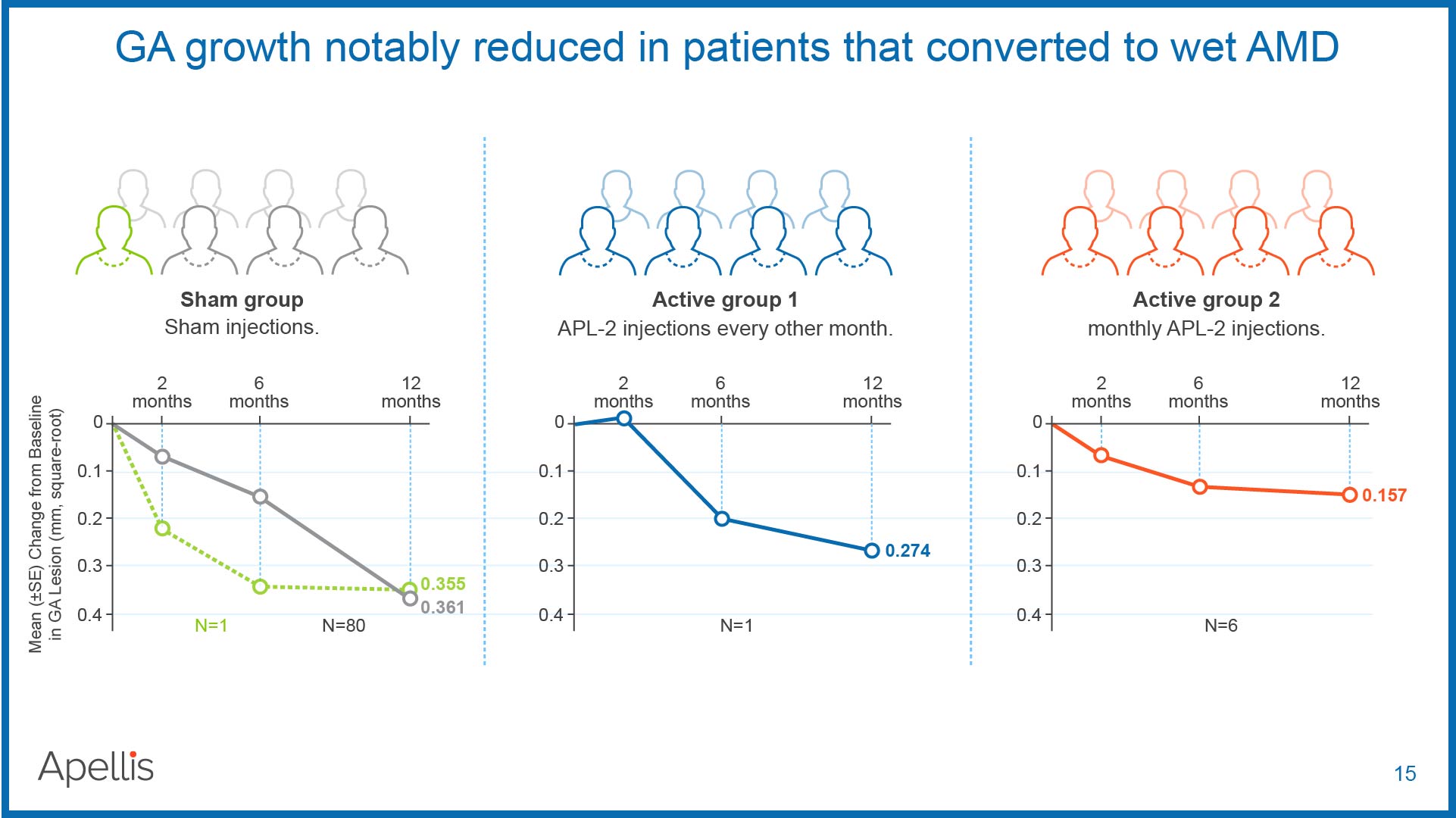 "We have about one hour to make our pitch," he said. "We're meeting potential investors for the first time with a complex story. It needed to be simplified and we were all too involved to have that clarity."
Steve was pleased to discover that Theoria Creative Founder Oksana Bovt came from a scientific background.
"She asked so many questions that I was a bit worried about the ramp up time," Steve said. "But what I came to realize is that she really wanted to understand us and do more than what we asked for," he added.
Apellis first asked that Theoria Creative redo their presentation to make it look better. Then, with only a few weeks before the January conference, the company's CEO requested a complete redo. He felt the presentation worked stylistically, but the messaging didn't meet the same standards. That meant working through the holidays.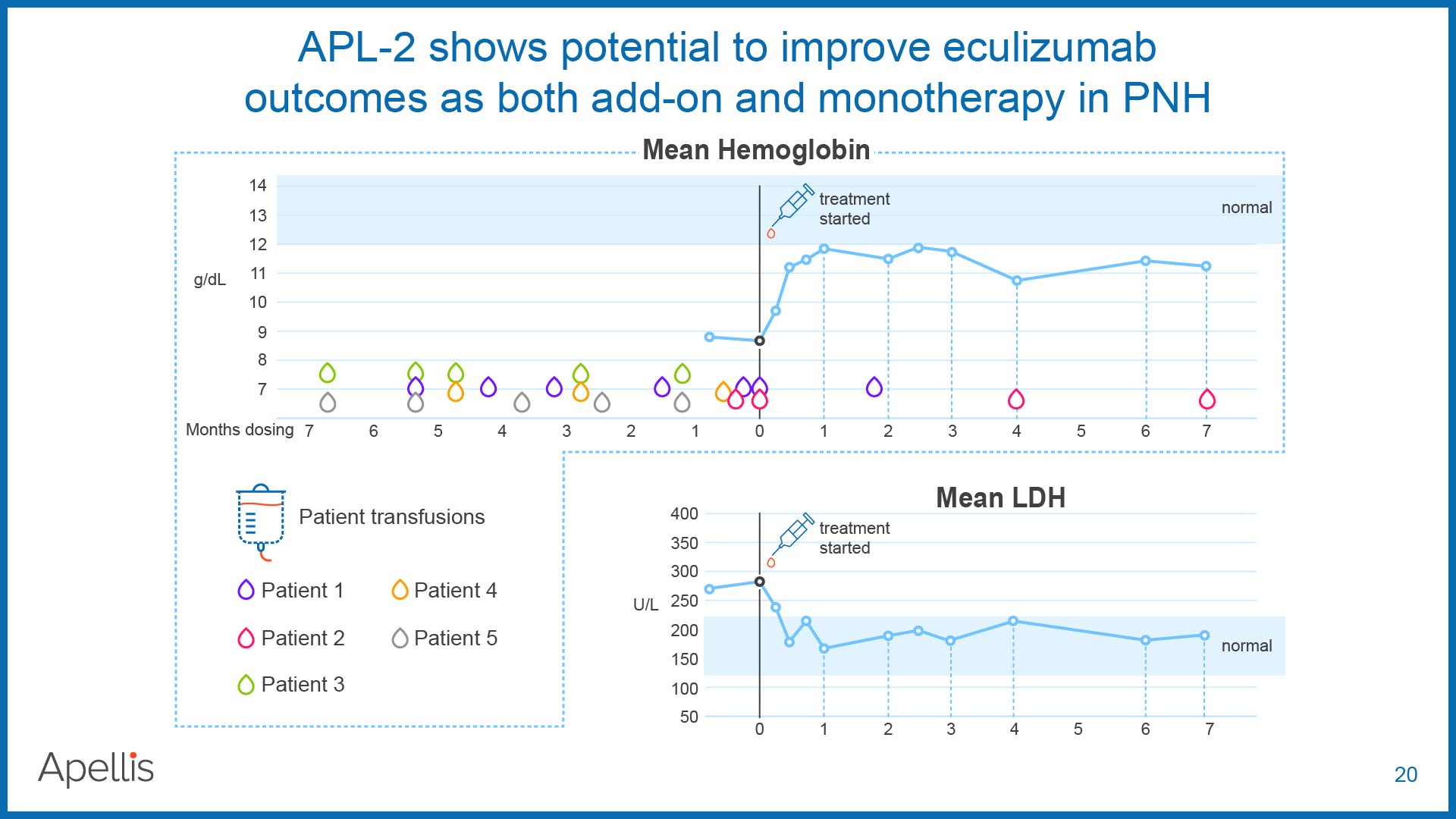 The team at Theoria Creative studied scientific publications to understand the principles of the complement immune system. Oksana explained, "Once we figured out the science, we were able to create slides, and later an animation, that simply explained their scientific hypothesis. When we presented these slides to the CEO, he commented that he could see we really understood what the complement system does."
Steve said, "We became a team. I could go to Oksana with the information and she would come back with an idea I'd never thought about. She really pushed us and, because of that, we ended up with a great presentation that achieved our financial goals. When a company gets to a certain stage, you need to professionalize your materials. It's ineffective for us to have someone like that inhouse, so having a partner like Theoria Creative is essential."
Apellis is now a regular client. "Our CEO is onboard with the process, so once the message is clear I know we're set. Theoria is like my left hand. They know our story and they understand our data."
About
Theoria Creative enables companies immersed in tech and science to clearly  communicate value to their targeted audiences when raising funds, soliciting partnerships,  pitching at roadshows, or presenting to prospective buyers.
Learn more about Theoria Creative.
Read our Case Studies.