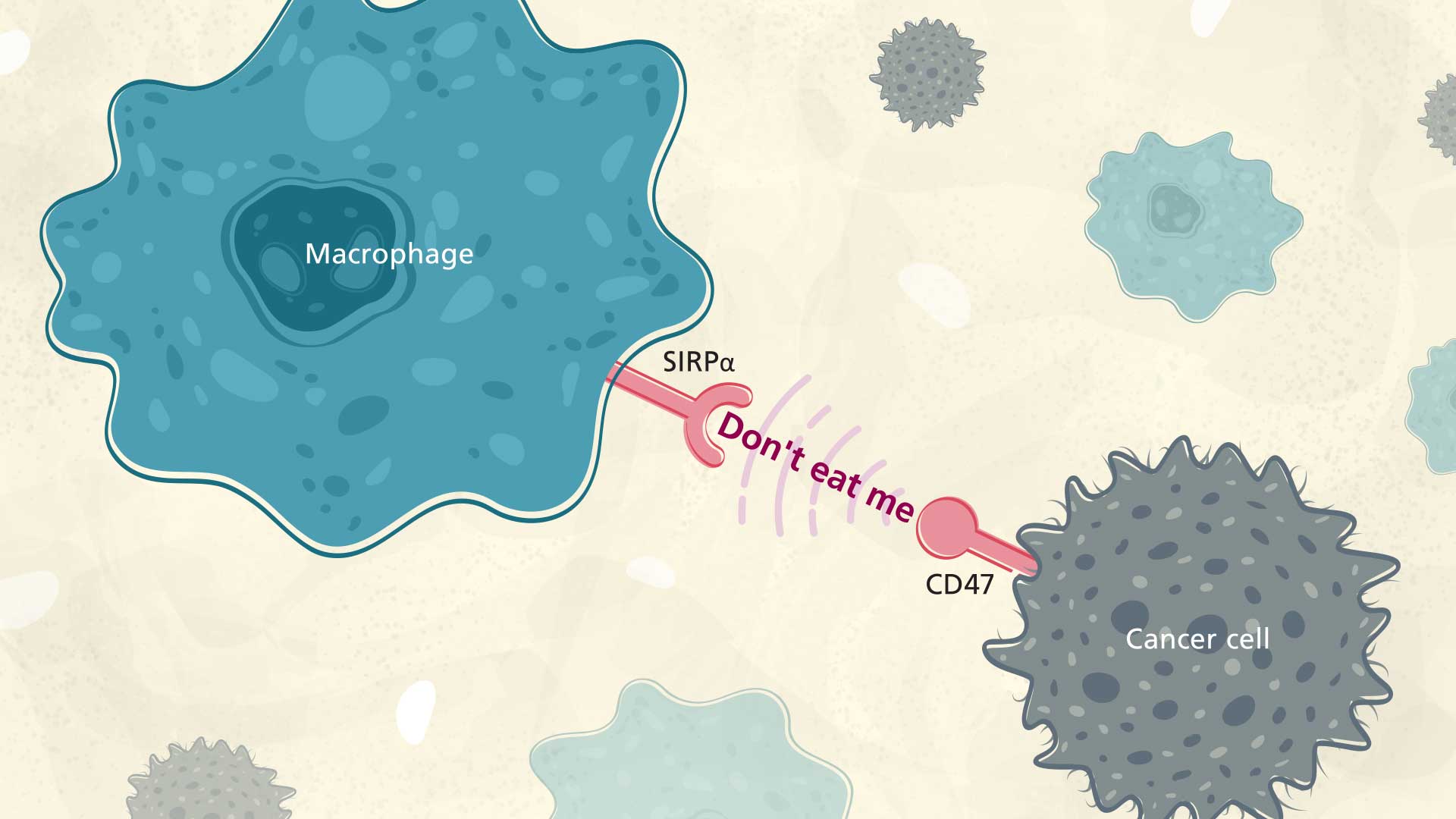 There is no surprise that life sciences field is very competitive, some areas more than others. It is a great challenge for up and coming life science companies to differentiate themselves among established competition, and – more importantly – communicate competitive advantages to investors.
Naturally, scientists turn to data comparison to prove the point, which results in a lengthy investor deck focused on the competitor, and often doesn't make your company story any more appealing or easier to understand. And the challenge is greater when it comes to an IPO deck.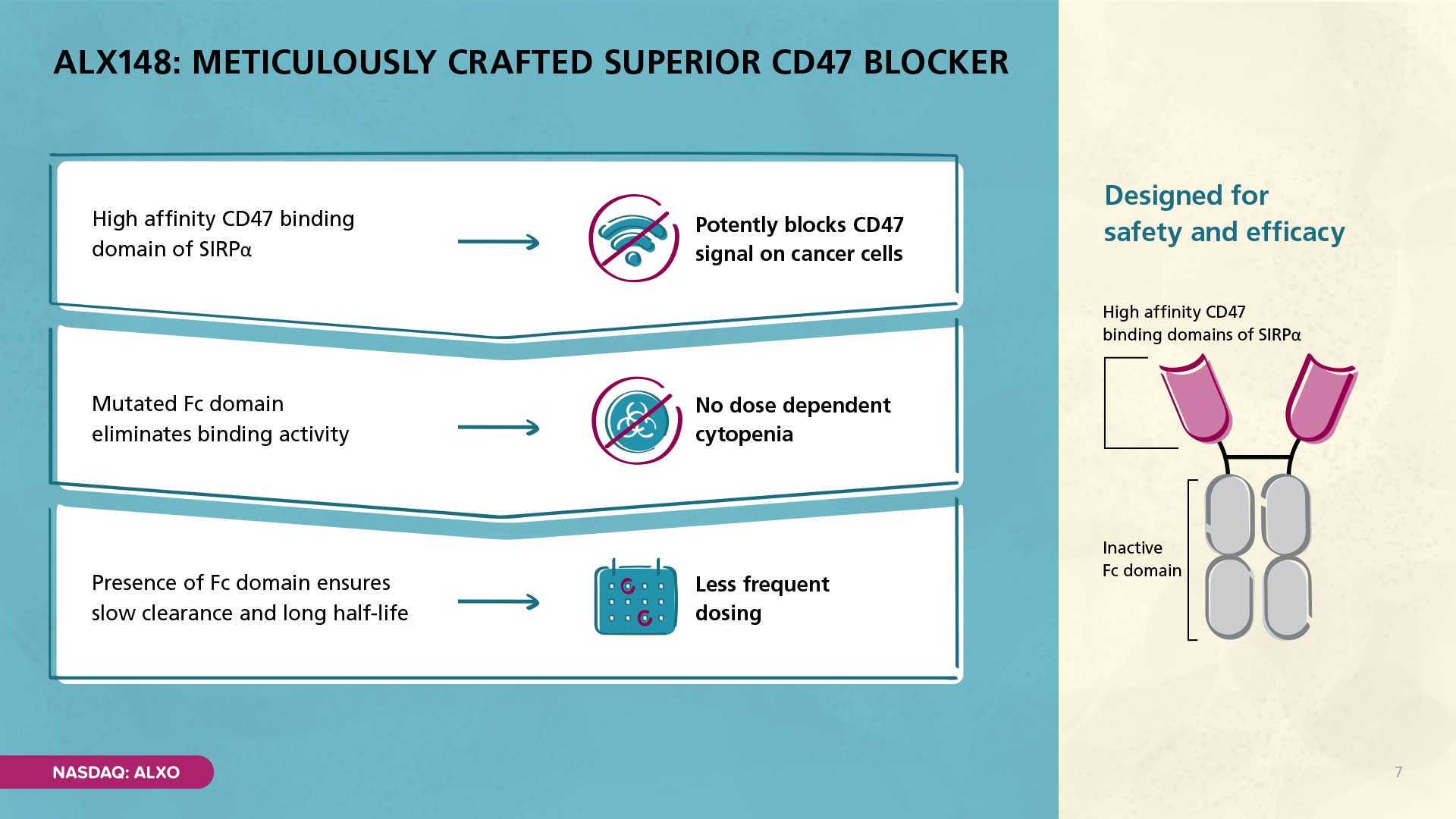 ALX Oncology – a clinical-stage immuno-oncology company – was facing the same challenge. They have developed a novel CD47 blocker with superior properties but were shadowed by a competitor company Forty Seven that was recently acquired by Gilead.
"Our plan was to find a firm of refined design sensibility that was very conscious. We wanted someone with a point of view and who can grasp the basic scientific story to articulate it clearly. Oksana and her team certainly have that." said Nathan Caffo, ALX Chief Business Officer.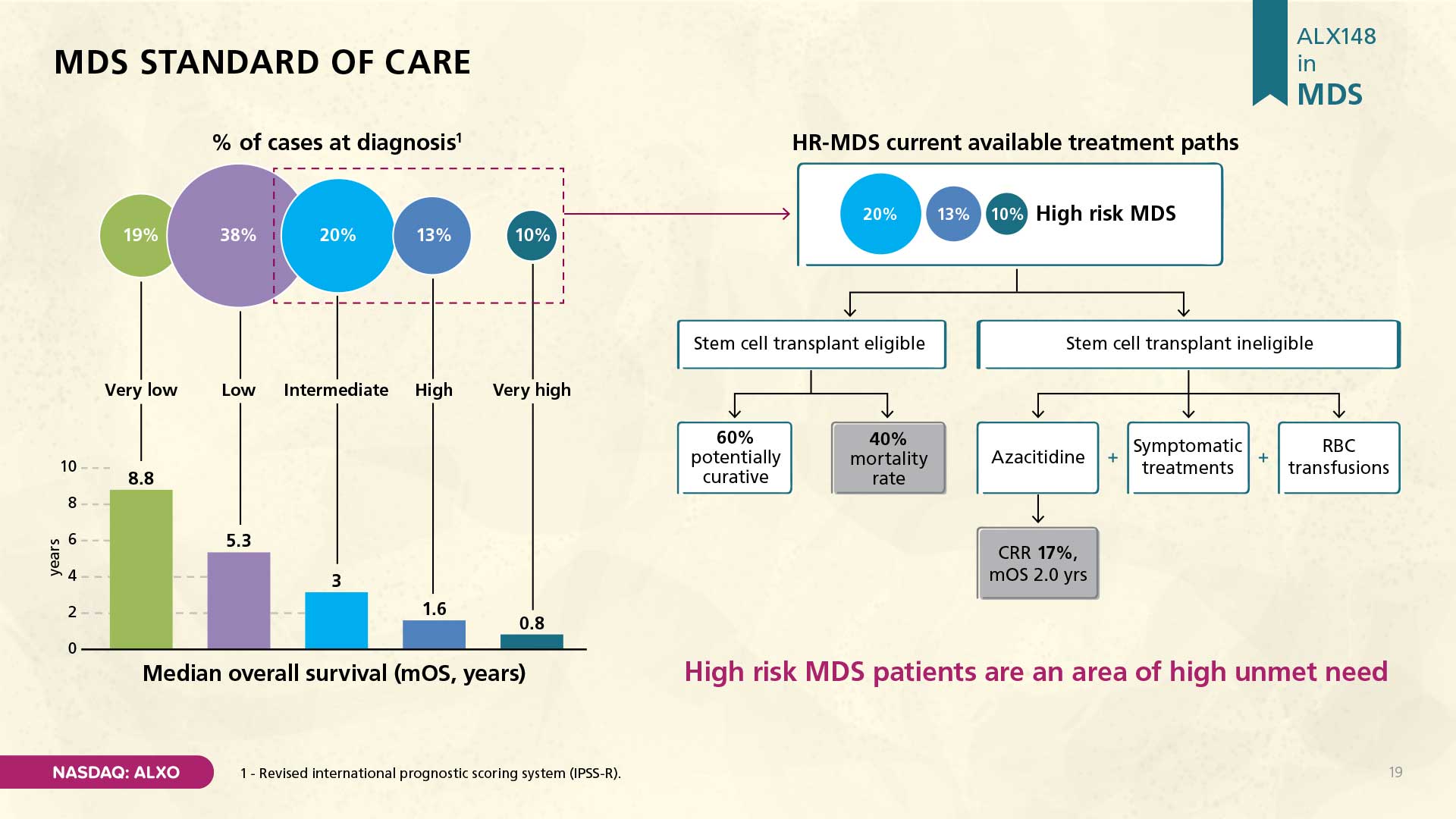 The team at ALX Oncology has worked with designers, IR and PR firms in the past, but their experience has been mixed. Most firms look at the surface of either the visual or the message (that is already provided by the client), and follow client's choices to complete the project. But if clients already know what they need, wouldn't they hire a specialist to begin with?
"The way Oksana presented the ideas was very good. She guided us – I think frankly – to the brave choice. We probably wouldn't have taken this direction if left to our own devices."
ALX's existing investor deck was focused on the competitor – Forty Seven – and wasn't suitable to launch the company at the stock exchange. They needed a strong story and a deck that stands out. Working with the existing deck would be patching what's already lacking. We had to position ALX Oncology competitively, find their corporate story, and find a way to present it creatively.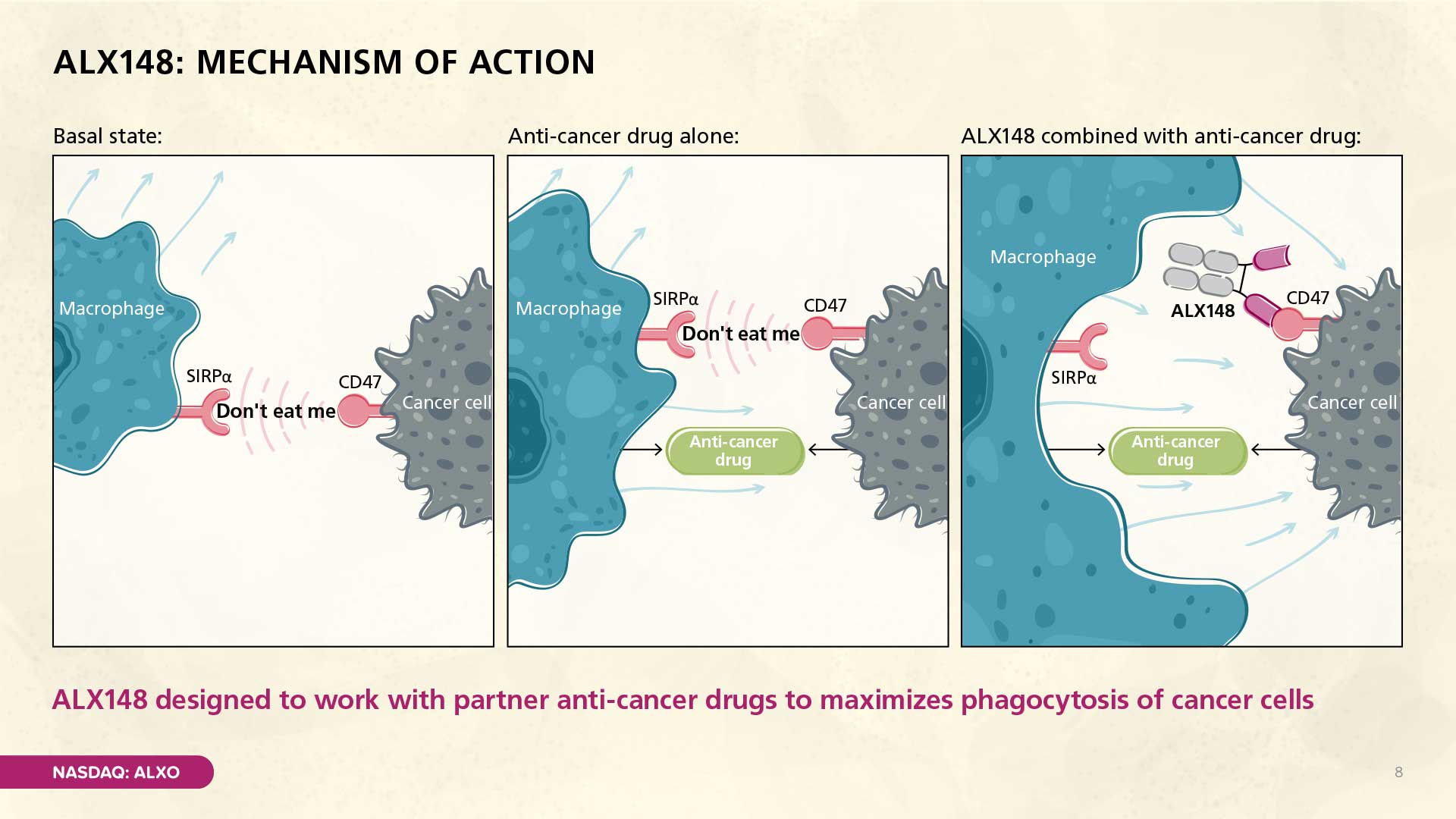 When you have the challenge of re-crafting a complex message, so it is understood, you have to understand the subject. That requires delving into science, researching the competition, and learning individual perspectives of the team and stakeholders to get the complete story.
"What we came to understand is that Theoria team is very good at helping to craft the story. In fact, I would credit them with helping us refine key aspects of our story; specifically, about our competitors. They had helped shape that substantially," said Nathan.
An idea for the new story came from one of the interviews with the ALX management team. Combined with research and understanding of the CD47 field, we decided to try a bit unusual to IPO decks approach. Typically, IPO decks are self-centric and downplay the competition, which unintentionally presents a company as immature and inferior. ALX Oncology wanted to stand on their own and they weren't afraid to look different. We decided to tell their story by reviewing the CD47 field in general, its evolution, mistakes and successes it presented. And on a high level outline where ALX Oncology fits into that space, eliminating the need to directly compare them with Forty Seven.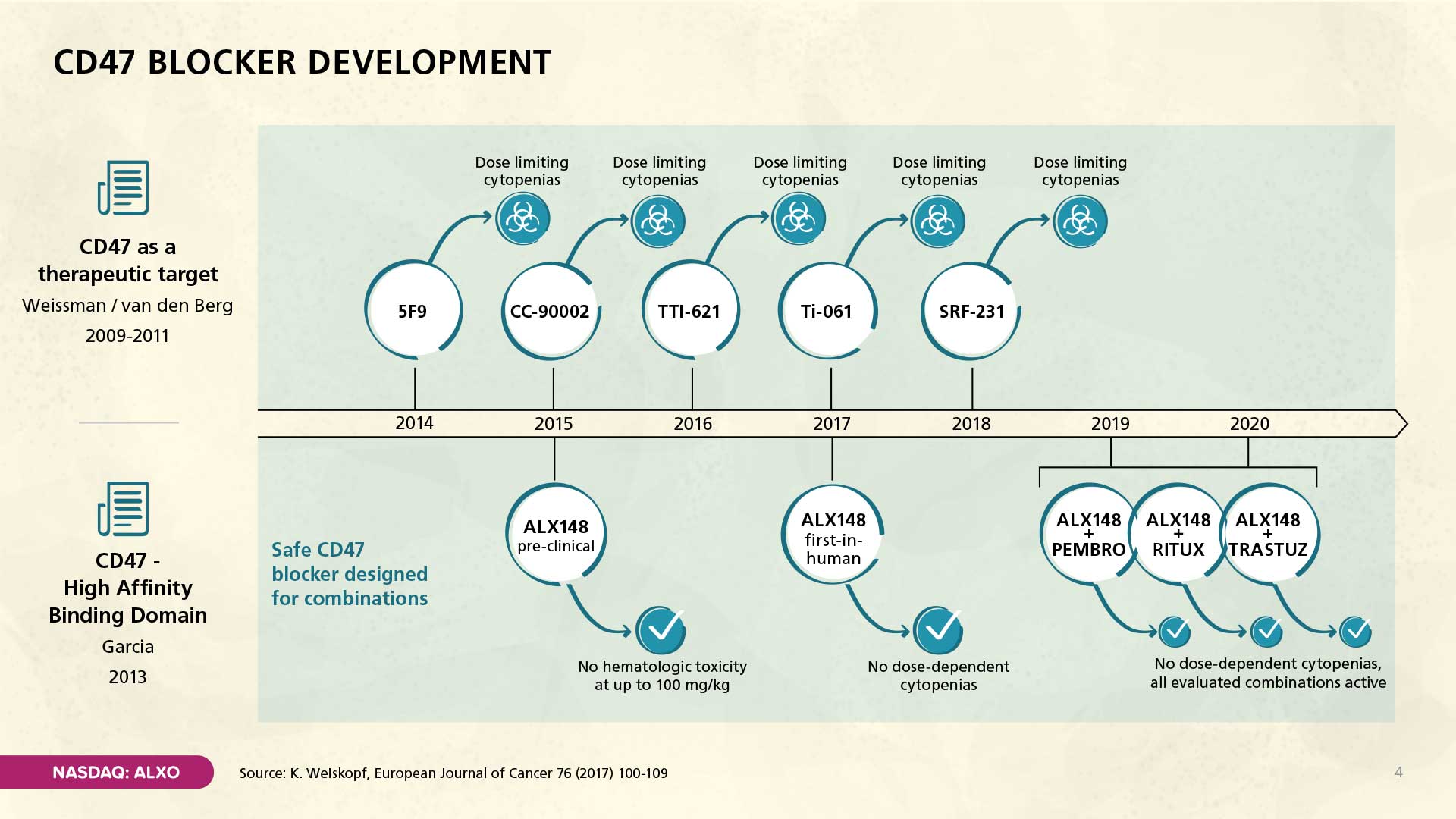 "Oksana was instrumental in this, just taking it up a higher level, looping Forty Seven in with everyone else, and pointing out the similarity in all the competitors along with their critical lack of safety. That was very different and that is how we now introduce our story. It is very effective. In the past few days we've done 15 or so testing the waters meetings and investors really compliment us on the deck, the way we tell the story. There a lot of deals being done right now and this deck really stood out."
Have a complex story to tell? We love the challenge! Send us a note or subscribe to our mailing list to stay in touch.
About
Theoria Creative enables companies immersed in tech and science to clearly  communicate value to their targeted audiences when raising funds, soliciting partnerships,  pitching at roadshows, or presenting to prospective buyers.
Learn more about Theoria Creative.
Read our Case Studies.